Did you know that when you decided to work from home, it meant you had to learn around 500 new skills too? Website coding, WordPress, email marketing, CSS, writing posts, affiliate marketing, SEO, aaaaand design (and probably 495 other things I'm forgetting)??
Spending 5-10 hours writing blog content a week or amazing love notes to your email list doesn't leave you with a lot of extra time. When you have SO many things to balance, where do you put your remaining focus?
So here's the thing.
Design matters. And you know that. You've seen the bloggers that seem to do the best are the ones that have good graphics.
You KNOW that your content is on point, and that you have something valuable to offer.
But you aren't getting the clicks you know you should be getting.
For many bloggers, this comes down to design. And if you get the majority of your traffic from Pinterest, you KNOW how hard it is to compete out there.
And the reality is, you can't spend hours on designs that don't seem to resonate with your readers anyway.
Introducing Pins Made Happy
We understand the frustration - because we've been there. We spent hours and hours trying to perfect our Pinterest design, until we realized that design on Pinterest is a little different than when you market on other platforms.
As with anything...you need to have a good understanding of how to use the platform, and how USERS use the platform.
Design on Pinterest STARTS by understanding certain elements of design, which is why we have applied these elements of design with Pinterest pin creation in mind.
This sets the stage for everything else we'll do.
Then, it's about knowing how to pick the perfect image, and how to design your pin headline for clicks.
And last, you need to know how to use your design program of choice while being efficient. Again - we don't have hours to create the perfect pin..we need to be able to do it much faster.
Think about it...
With the right design choices, you could be driving clicks to your site and spending time on what will truly make a difference in your business - serving your audience.
COMMON FAQ'S
When does the course start and finish?
As with most online courses, this course will start when you want and you'll have lifetime access. We encourage you to take your time going through the course.
What if I'm unhappy with my purchase?
We definitely want you to feel like you've not wasted your money or time. Please feel free to contact us for a refund within 30 days - no questions asked.
Do I have access to further updates?
Yes! You'll have lifetime access to any updates for the life of the course.
I don't want to use Canva or Photoshop. Will this course still help me?
We believe that the most important elements of good Pinterest design are in understanding design - which can be applied to any design platform.
I am not artistic. Can this course help me?
Yes - it can. Just like anything else, design does NOT come naturally to many people. In fact, understanding the "rules" of design is MOST helpful to the non-designer.
Why can't I just buy templates?
We've included a set of Photoshop and Canva templates in this course. Personally, we prefer straying away from templates - especially if you're buying a set that is used by other bloggers. It will be more difficult to stand out with these.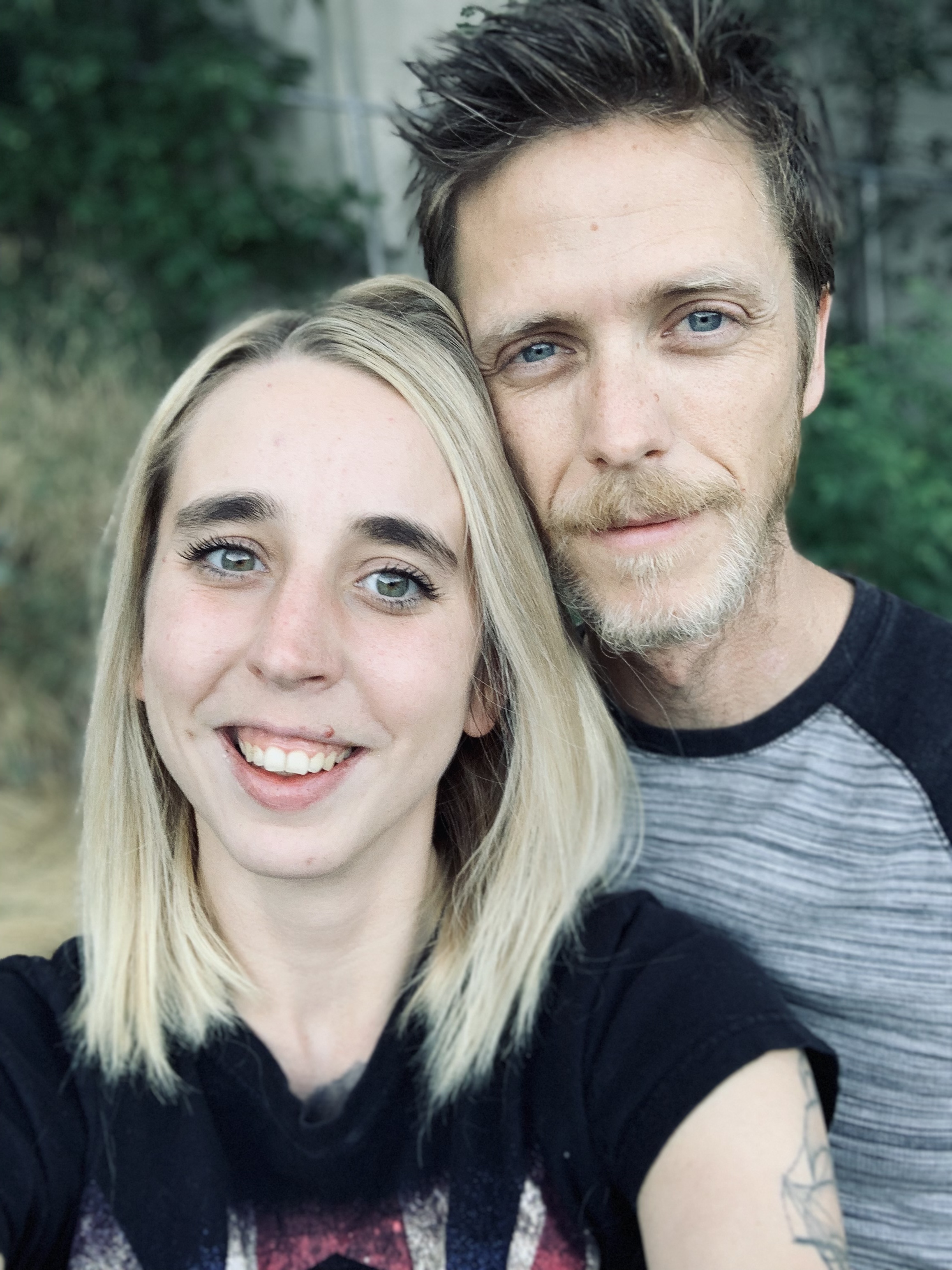 Hi, We're Matt and Audrey
We are a married couple who both have extensive experience in Pinterest marketing and graphic design. We created this course in hopes that it could help you create unique and beautiful graphics in half of the time it used to take. We're excited to see what you create!